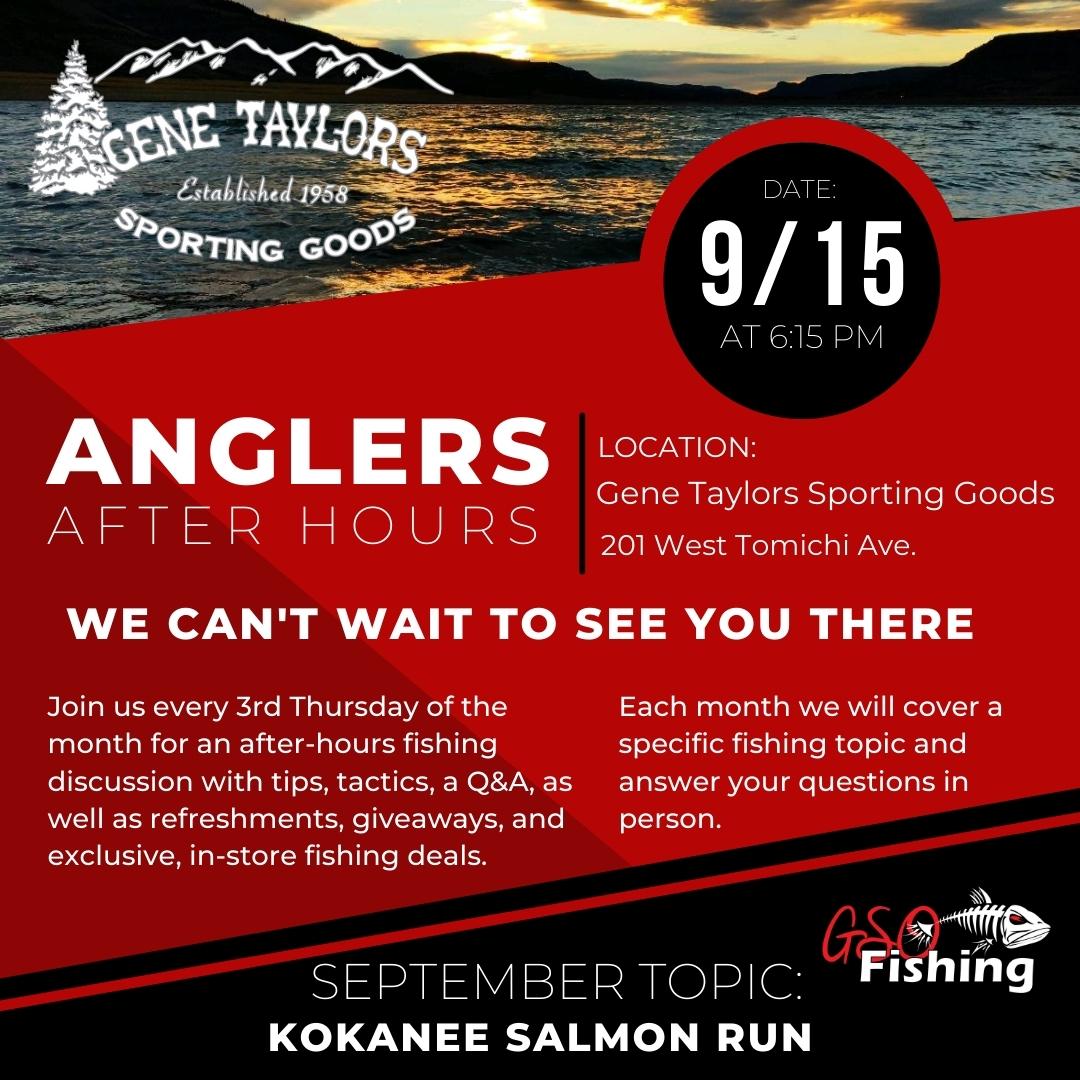 Join us every 3rd Thursday of the month at Gene Taylors Sporting Goods, for Anglers After Hours. It's an after-hours fishing discussion with tips, tactics, a Q&A, as well as refreshments, and giveaways.
Each month we cover a specific fishing topic and answer your questions in person.
Date: Every 3rd Thursday Of The Month
Location: Gene Taylors Sporting Goods
201 West Tomichi Ave,
Gunnison, CO 81230
Start Time: 6:15 pm (After the store closes for the day)
September Topic: Kokanee Salmon Run
Upcoming Dates: September 15th, October 20th, November 17th, December 15th
Past Topics:
Ice Fishing Sonar
Ice Augers
Pre Runoff River Tactics
Finesse Techniques for Warming Water
If you have any questions, we are here to help. Visit our Contact Us page to get in touch with us however, works for you. Text, Email, Direct Message, or give us a Call.
Have a topic you want us to cover? Fill out the form below and we will cover your topic in an upcoming Anglers After Hours event!