GSO Fishing is searching for outgoing fishermen to join our Affiliate team. We are looking for anglers who are active members of their community, who want to help other anglers expand their fishing knowledge, and who want to work as a team to encourage future generations to get outside and go fishing.
Our program is designed to help individual fishermen, guide teams, sporting goods employees, social media influencers, professional fishermen, and more earn extra income by recommending the products they're already using while fishing.
Keep reading for more information about our easy signup process, and start earning commissions today!
How Our Program Works For You
15% Commission Rate
We want to see you succeed, so we're offering competitive commission rates above the industry average.
60-Day Cookie Duration
Our 60-day cookie duration ensures you get compensated for customers who found us through your affiliate link but weren't ready to purchase right away.
Bi-Monthly Payouts
Get paid for your GSO Fishing Affiliate Program commissions on the 1st and the 16th of each month.
Exclusive Newsletter
Once a month, get helpful tips, ideas, content, and learn about upcoming events in our exclusive Affiliate Newsletter.
Steps To Success
Sign Up For A Free Affiliate Account.
Use your standard link or create custom affiliate links to share with your friends, family, social followers, clients, etc. You can also link them in emails, on your blog, in your social stories and bio, on your website, in your linktr.ee, and more!
Earn 15% on every purchase buyers make from your affiliate link within 60 days of clicking.
Get paid on the 1st and 16th of every month (after the 30-day grace period.)
You will be notified by email of every commission you earn, and you can log into your account and track your earnings and payments as you go.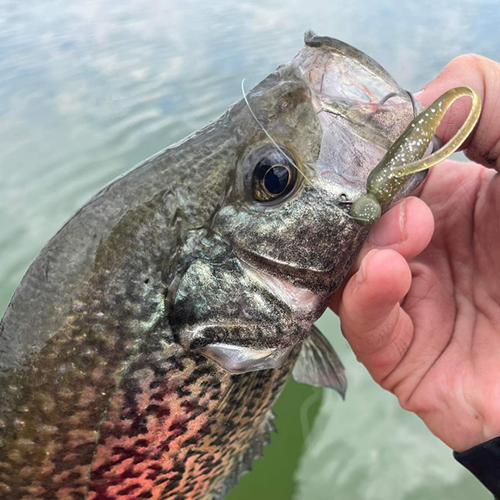 Photo By: Tristan Francis
GSO Fishing Affiliate Program Terms & Conditions
Brand Representation:
Brand partners can't brand their social media accounts as GSO Fishing representatives/approved or use our logo without permission.
When tagging GSO Fishing using the @ sign in a post, you cannot tag us in inappropriate, violent, misleading, political, or disturbing content.
Brand partners must check their posts and ad copy for any misspellings, inappropriate conent, and that promotions/posts don't contain any misleading statements or content.
If in doubt, ask for approval first. Anyone who knowingly violates these rules will be terminated from our Affiliate program.
Brand Partner Rules:
Brand partners may not link to any Google search AdWords, or any other search engine ads or marketing platforms
Brand partners may not submit data feeds directly to any third-party shopping engines including Shopping.com, Google Product Search, etc.
If approved, you agree to only submit GSO Fishing affiliate links to gsofishing.com and not any other site.
All coupon codes must be approved by GSO Fishing prior to use.
For more info about GSO Fishing – Gunnison Sports Outfitters visit our GSO Fishing page or visit our Contact Us page to talk with our owner Andy Cochran.