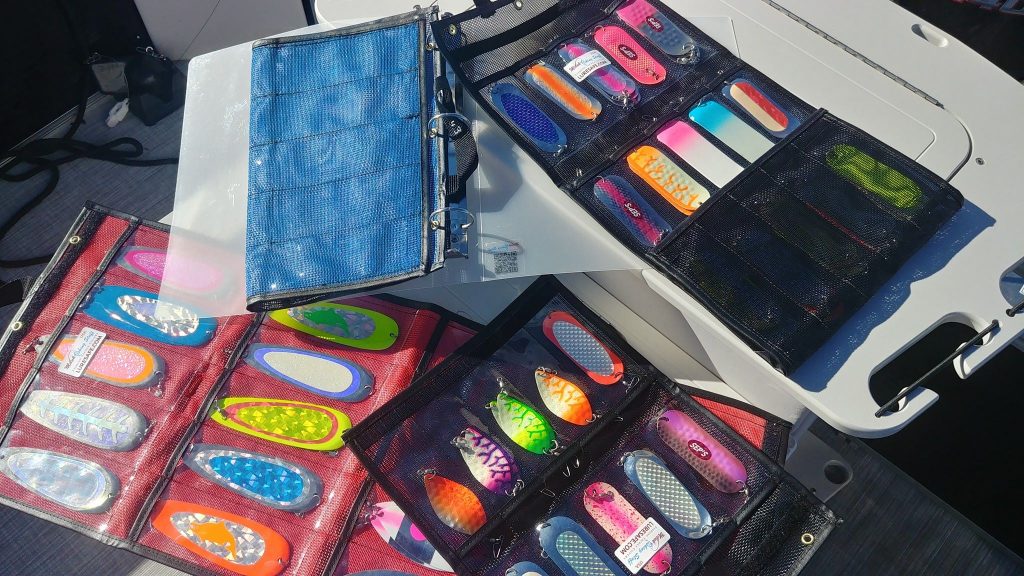 Another great product we have found that helps keep our tackle organized is these mesh dodger jackets by Mauk Fishing Stuff (DBA Lure Safe.)
.
They come with a binder for storage, close with velcro, and have easy carry handles. They come in several sizes and easily hold all our different dodger types. We've used them for the last two years and they have completely changed the way we organize our dodgers.
.
At GSO Fishing we don't make tackle recommendations lightly. We fully believe in these products and they have proven themselves time and time again on our guide boats. GSO Fishing is not an affiliate of Mauk Fishing Stuff. We are proud to use their gear on our guide boats and to recommend them to our clients and fellow anglers.
.
For More Information Visit Their Website: http://fishingtacklecovers.com/
.
Photos Are Of Our Binders On Andy's Guide Boats.