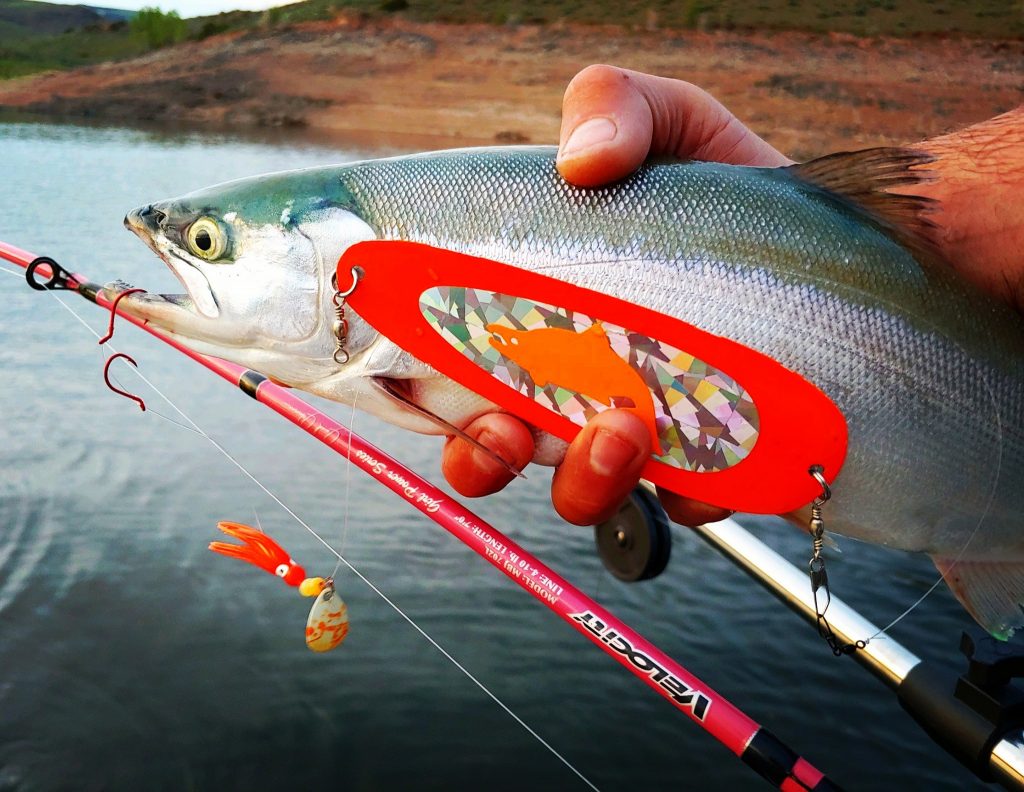 We have tested many different types and brands of fishing lures on our boats over the years and found that Rocky Mountain Tackle Company lures are outstanding.
Whether it's their UV dodgers, squid, signature spinners, or billfish squid. We use all of their tackle on our guide boats. Hands down they catch fish.
RMT even partnered with GSO and Gene Taylors Sporting Goods Gunnison to bring custom Blue Mesa Reservoir colors! These new custom colors are sold exclusively to Gene Taylors Sporting Goods!
These are colors/patterns that we know will be most effective on Blue Mesa based on the fish patterns we've seen over the years.
Visit their website rockymountaintackle.com or check out their lineup at Gene Taylors Sporting Good and hundreds of other retailers who carry RMT across the US. You can also join their public Facebook group Rocky Mountain Tackle Company for more information.
At GSO Fishing, we don't make tackle recommendations lightly. We fully believe in these products and they have proven themselves time and time again on our boats. Our guides are proud to use Rocky Mountain Tackle's gear on their guide boats. We are also proud to recommend RMT to our clients and fellow anglers.
We have more great tips about all things fishing, and other Trusted Tackle Companies listed here in our blog. For even more helpful fishing information and tactics join our GSO Fishing Facebook Group.