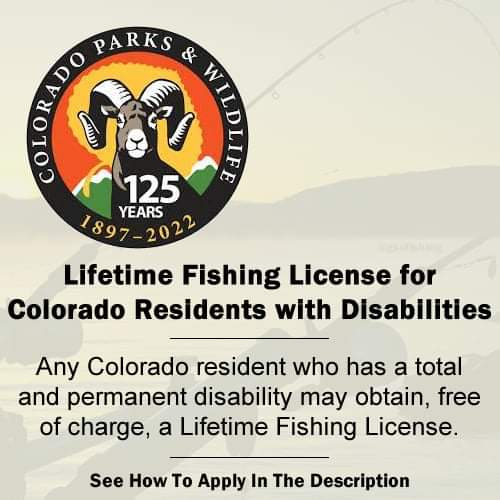 In the state of Colorado if you are permanently disabled you qualify for a Lifetime Fishing License free of charge. Last year, we applied for our oldest daughter Sam to receive her LFL and it was a really simple process.
.
Requirements: You must be a Colorado resident for at least 6 months and you need to have your doctor fill out the one-page disability form. (Downloadable from their website linked below.) After completing the application you can email it to: disability.apps@state.co.us. or mail them to
.
​​Colorado Parks & Wildlife
Attn: Lifetime Fishing License
6060 Broadway
Denver, CO, 80216
.
For more information about the LFL visit the link below or if you have any questions about this process we would be happy to help.