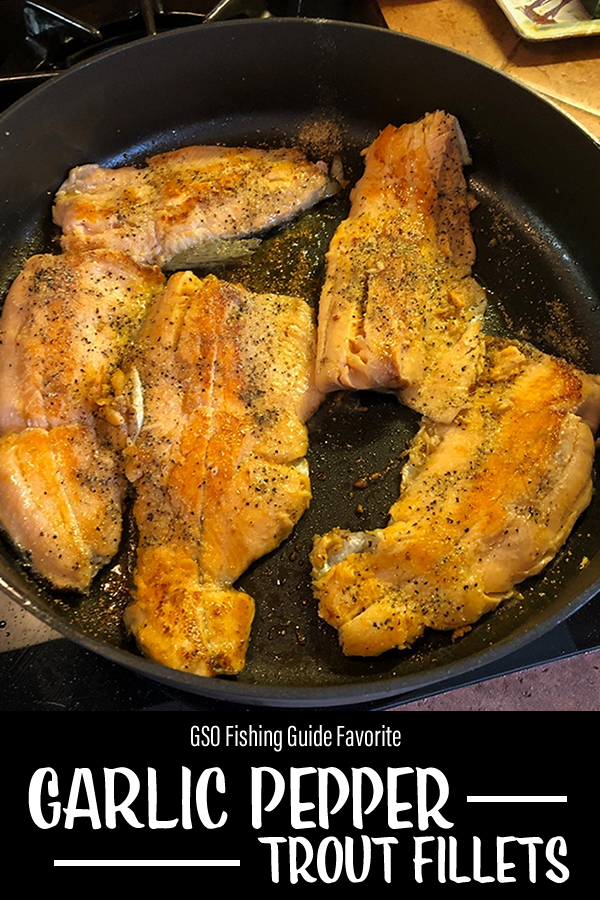 Garlic Pepper Trout Fillets:
People ask our guides all the time how they cook their trout and honestly we all prepare it differently. Some of our guides love to make it super spicy, some love to smoke the fillets and eat them with cheese. They even been known to make amazing Kokanee salmon ceviche!
After a beautiful morning on the water with friends, this is how GSO guide Marv and his guests cooked up some of their latest Blue Mesa catches.
.
"We used butter and garlic pepper but this recipe is also great with lemon pepper. Lay the fillets face down in butter until browned. Flip fillets cooking skin down (meat up), cover fillet lightly with butter and sprinkle (or cover in our case) with garlic pepper. YUM!!! 6-7 minutes total cooking time."
.
These pan seared garlic pepper trout fillets look delicious and we've heard they taste even better than they look! Let's all head over to Marv's house for dinner.
.
Thanks Marv, Mike and V. for this yummy recipe! If you try out this recipe let us know what you think.
We have more great tips about all things fishing, and the recipes our guides use when cooking their own catches here in our blog. For even more helpful fishing information and tactics join our GSO Fishing Facebook Group.