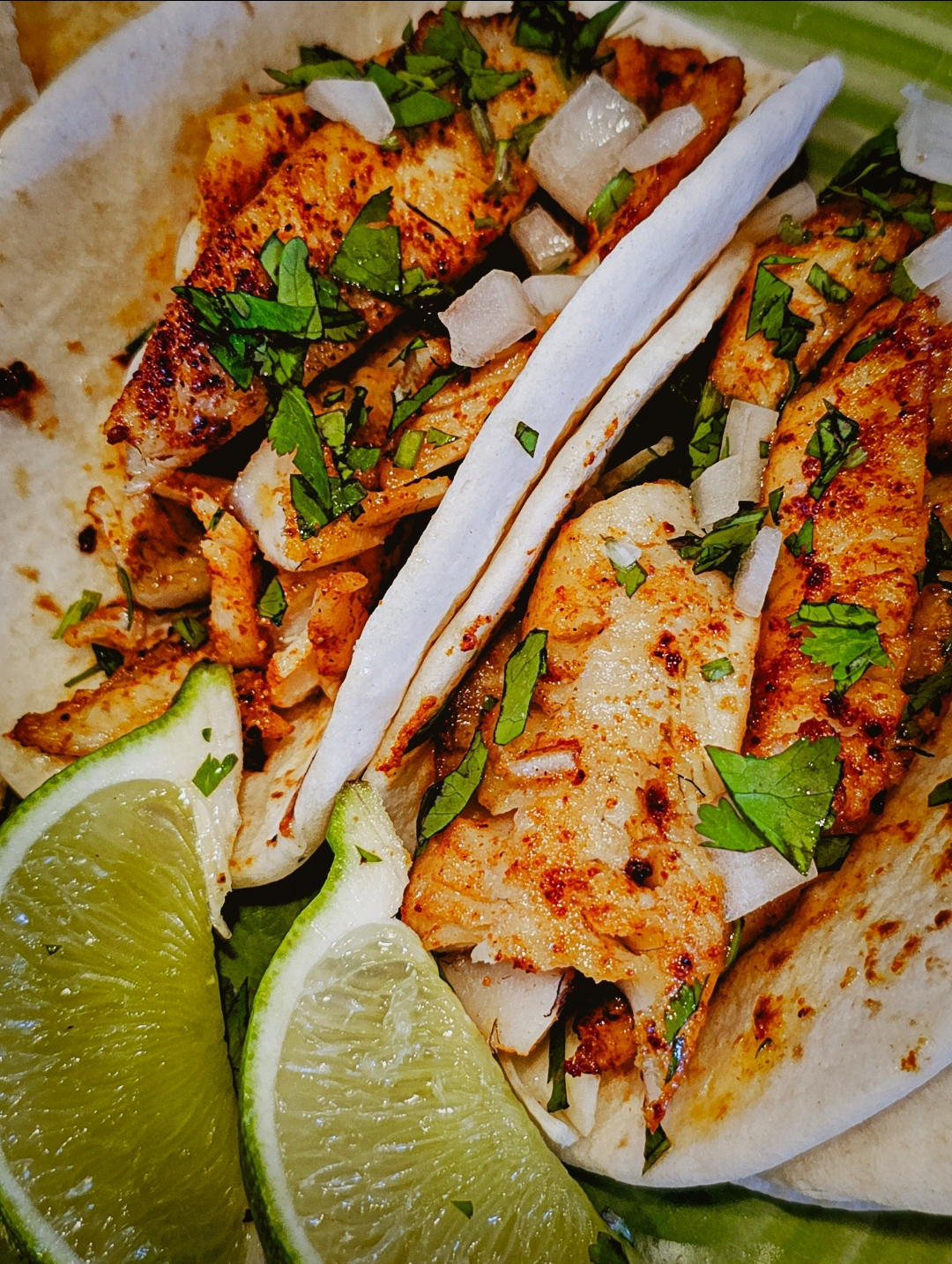 An Easy 30 Minute Recipe!
Looking to spice up your Taco Tuesday dinner? Look no further than our favorite Perch Tacos with GSO Chipotle Sauce! This mouthwatering creation combines the delicate flavors of freshly caught perch with the tangy flavor of the chipotle GSO sauce, creating a culinary sensation that will have your taste buds dancing. Whether you're trying to figure out what to do with those your Perch fillets or simply looking to switch up your taco game, this easy recipe is sure to become a new favorite. So gather your ingredients and get ready to embark on a flavor-packed journey that will make your next Taco Tuesday unforgettable.
Download Your PDF Copy Of This Recipe By Clicking Here:
Perch Tacos
16 Perch Fillets

1 1/2 Tsp Slap Yo Momma Seasoning
1 Tsp Paprika
1 Tsp Garlic Powder
1/4 Tsp Salt
* Mix all seasonings into a bowl or Ziplock bag.
1-2 Tbsp(s) Olive Oil (for pan)

Mission Street Taco Tortillas
GSO Chipotle Sauce
1/2 Cup Mayo

1/2 – 3/4 Cup Sour Cream

1

Tbsp Apple Cider Vinegar

1 Tbsp Yellow Mustard

1 Tsp Slap Yo Momma Seasoning

1

/2 Tsp Salt

1

/8 Tsp Italian Seasoning

1

/4 Tsp Garlic Powder

1 Tbsp Lime Juice