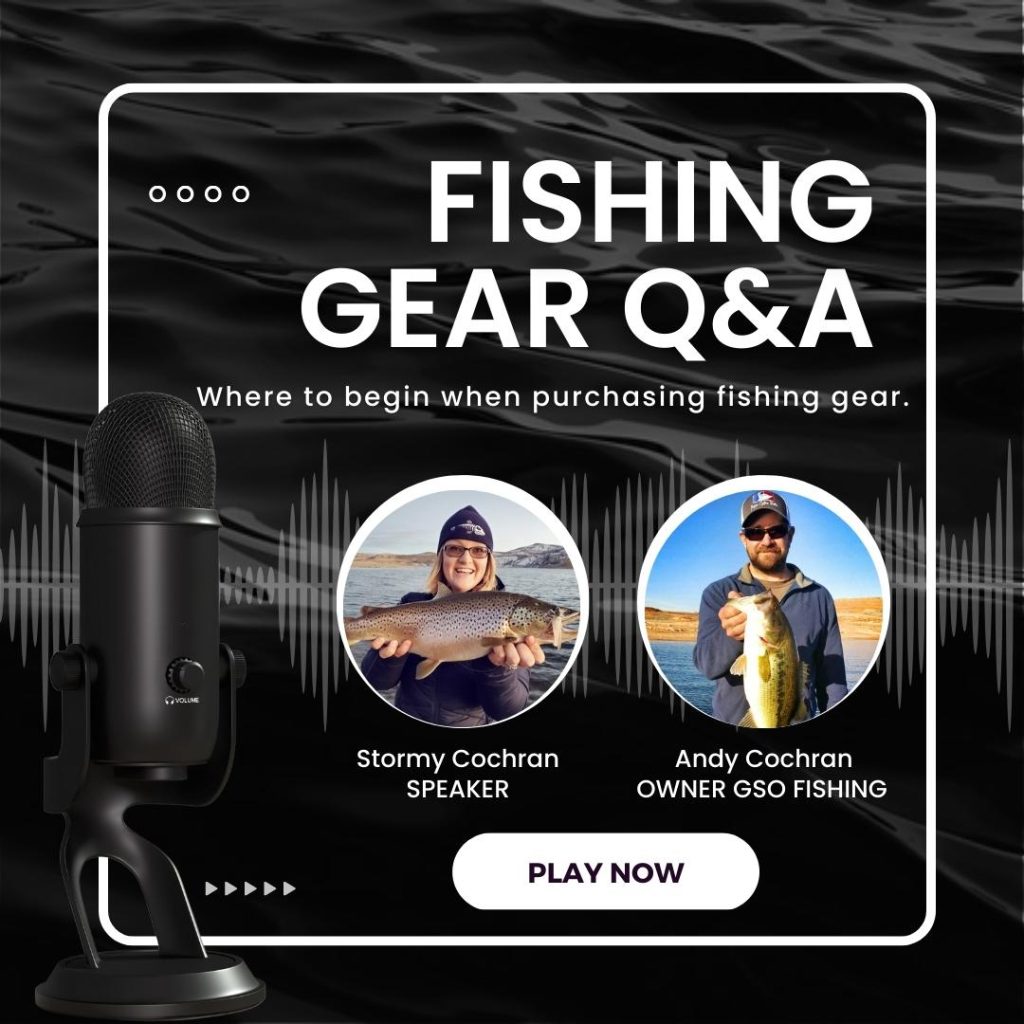 I sat down with Andy Cochran and asked him a question we hear all the time, 'What fishing tackle (gear, equipment) should I buy when I first get started fishing?'
Many of you know that Andy is my husband, the Founder and owner of Gunnison Sports Outfitters (our guide service,) and that we launched our own line of premium fishing tackle back in 2019. What you might not know is that Andy has also worked in retail/sporting goods for over 22 years, and he has heard this question asked countless times in his career.
In this Fishing Gear Q&A episode, Andy gives you an overview of how he helps customers choose the right tackle for their needs and how you can better help sales associates when you're looking for your next fishing rod, reel, line, or lures.
We also announced that we are working on our first tackle eBook, and we can't wait to share it with you all. This eBook is going to give you a deep dive into reels, rods, line, and lures, including rod action and power, how drag can work against you, choosing the right line for your technique, and so much more.
To make sure you don't miss out on launch info, giveaways we will be doing, and how you can get your copy of our upcoming eBook, be sure to sign up for our newsletter here.
We hope you all enjoy this quick episode of Fishing Gear Q&A! – Stormy Cochran