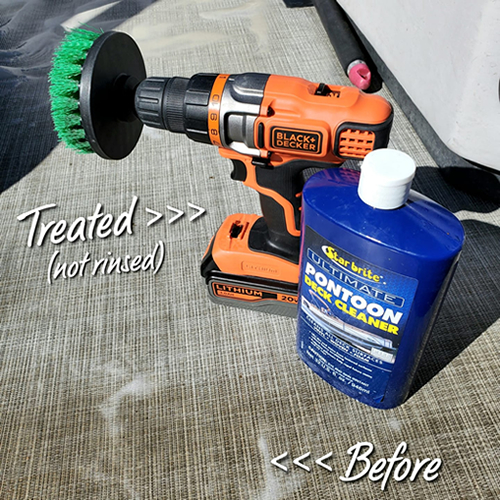 This
Star Brite Ultimate Pontoon Deck Cleaner
is fantastic!
.
We get a lot of traffic on our pontoon and the deck really starts to show it. Using a hard-bristled scrubber in our drill and this deck cleaner helps keep the floors much cleaner than just soap and water.
.
Pro Tip: Always clean your boat before you store it for Winter!! We didn't get the deck cleaned before we stored the pontoon in 2020 and man oh man did we pay for it. Lots of scrubbing because we let the grim sit over winter…We are grateful for this outstanding product and our drill haha!
.
We are NOT an affiliate of Star Brite. We just really like their product!
.