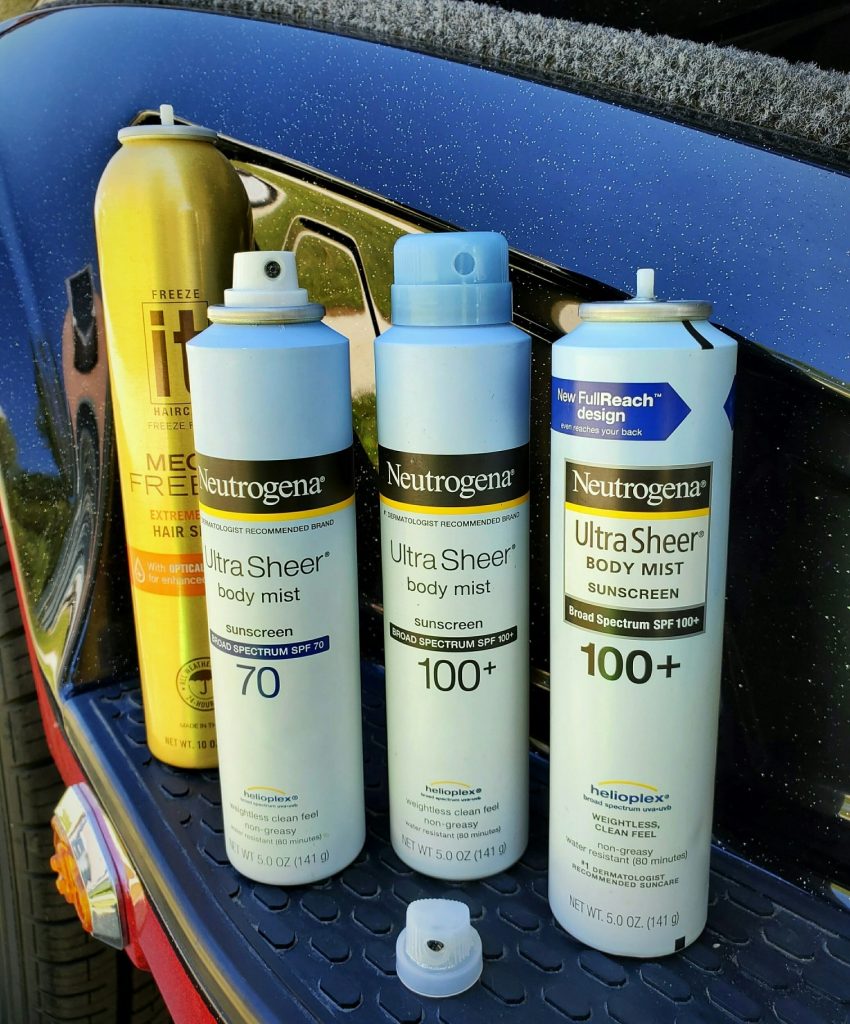 Sunscreen Tip:
Sunscreen is an absolute must for us everyday out on the water. After years of trying multiple brands of sunscreen that were extremely oily, got on our tackle, didn't cover well, smelled horrid, etc. we tried Neutrogena sunscreen and have bought it ever since. The only down side seems to be the cap.
.
The Problem: Every year we break a few caps off and/or we buy a few bottles with defective caps. With their new locking cap you can't take the caps off and put it on another bottle if one breaks. This meant we had several full bottles sitting around that we couldn't use.
.
Our solution: take caps from old bottles of hair spray, clean all the hard hair spray residue off, run it under warm water to make sure the nozzle is clear, dry, and attach to the broken sunscreen bottles. It works great!
.
Additional Sunscreen Tip: make sure not to store the bottles with hair spray caps in your bag. Without the locking blue cap the spray can will go off if something heavy presses on the top. Also, not all aerosol caps work. We tried several and only hairspray caps worked for us. Some of the other caps we tried didn't fit the sunscreen nozzle.