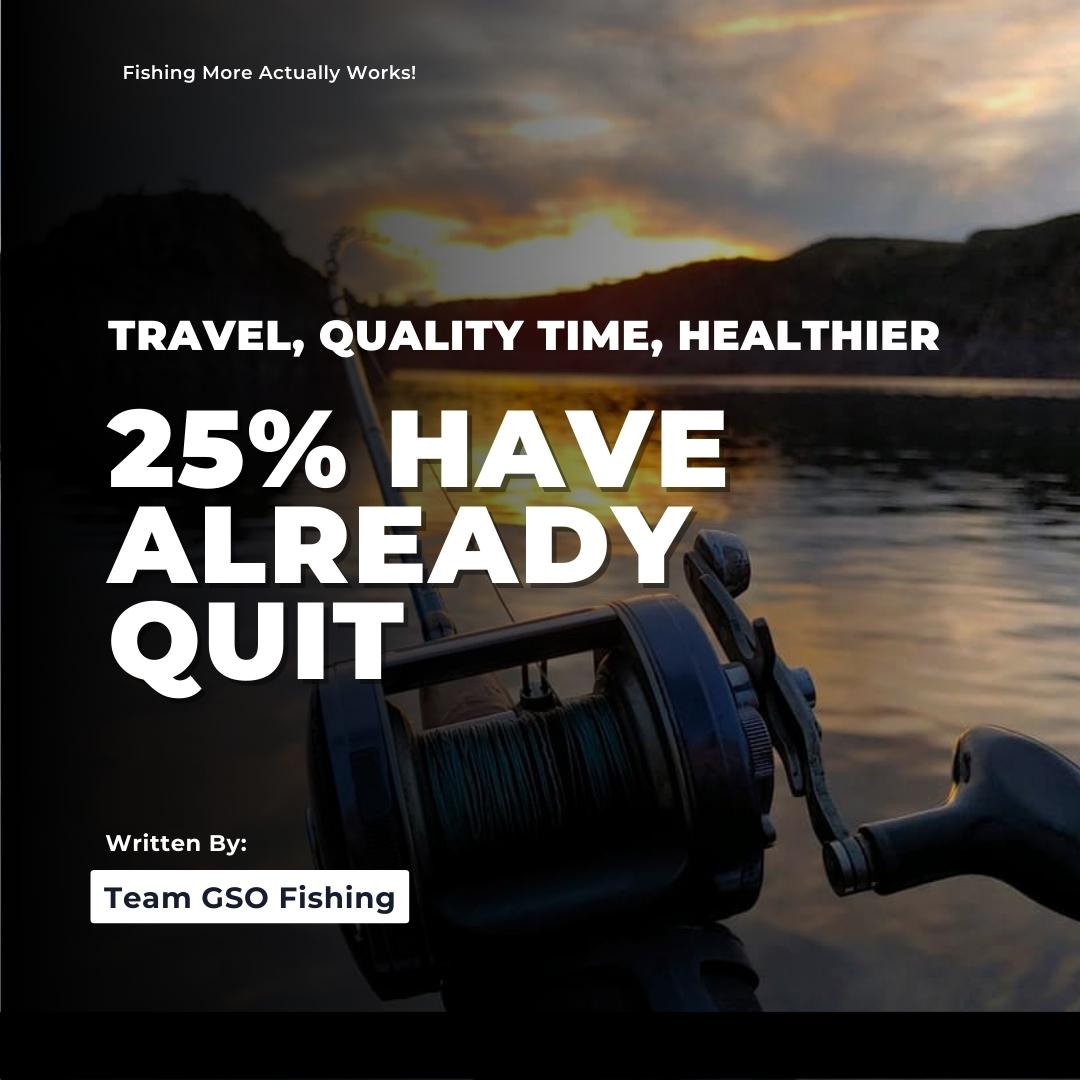 Eating healthier, getting outside more, learning a new skill or hobby, spending time with family and friends, going on an adventure, exercising, and traveling…the New Year's resolution list goes on and on. But, did you know that after the very first week of the new year, 25% of people have already given up on their resolutions, and that number jumps to a staggering 43% before February!
Let's face it, making a resolution is relatively easy but keeping one when life gets crazy is much harder. That's why for 2023, we picked one that covers everything we've mentioned above and more! This year our New Year's resolution is to fish more.
It sounds so simple but yet it combines some of the top New Year's resolutions all into one simple goal. One that can make you happier, healthier, and much more active.
Exercise/Losing Weight:
Walking boat ramps

Fighting big fish

Casting and reeling your rod

Using hand crank downriggers

Hauling your gear across the ice
Eating Healthier: Eating fresh fish like Salmon that are packed with protein and Omega-3s is great for your heart and brain.
Other Health Benefits:
Fresh Air

Sunlight/Vitamin D (Don't forget your sunscreen!)

Lower Stress/Improved Mood

Sleep Better
Adventure/Travel: You could try fishing a different lake/pond you've never been to in your neck of the woods, or make it a goal to go fish a completely different species, part of the country, or travel to an exotic location and hire a guide to take you out on the water.
Learning A New Skill/Hobby: For those who have never fished before, this is a great time to give it a try! Or, say you've been fishing for a while, then why not try a different method of fishing (fly fishing, ice fishing, trolling, jigging, etc.), practice different fishing techniques, and you could even try out some new photography skills while you're fishing.
Quality Time w/ Family & Friends: This is our favorite benefit to fishing more. Make it your goal in 2023 to invite your family out fishing more, or maybe you notice a friend that is struggling, invite them out for a day of fishing. What about a neighbor or community member who needs cheering up…invite them! A fun date, quality time with your kids before they leave for school, or maybe you know of someone who wants to try fishing for the first time…invite them!
Fish More
As you can see, the list goes on and on. There are many health benefits, you can expand your skills and hobbies, you can meet new people and spend more time with the ones you love, you can travel, try something new, and so much more! It's not too late to adjust your New Year's resolution and get the most out of 2023.
– Team GSO Fishing
Additional Blog Posts
To learn more about how fishing can positively impact children, read our #TakeAKidFishing article.
Questions
If you have any questions, click our chat button here on our website, visit our Contact Us page,  or email us at info@gsofishing.com. We are here to help. – Team GSO Fishing