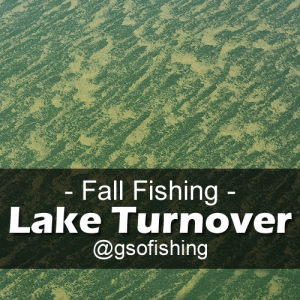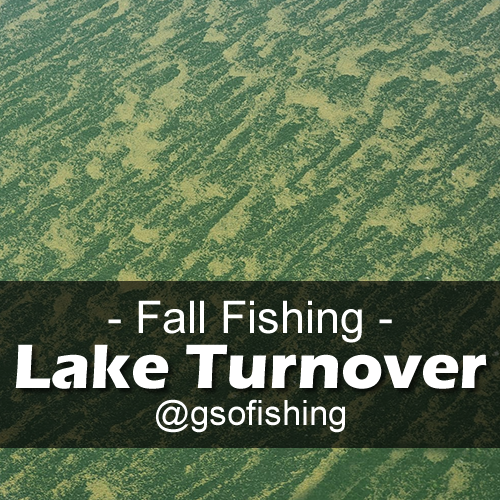 A common occurrence in many lakes is lake turnover. In the fall of the year, water temps begin cool at the surface. At a certain point, the surface water will reach a lower temperature than the water below. Cooler water is denser than warm water, so the surface water suddenly sinks to the bottom, creating a shift in the overall water column. This is lake turnover.
.
What this means for anglers.  There will no longer be a stable, highly oxygenated section of water in the water column.
.
The water temp will be relatively the same top to bottom and the dissolved oxygen levels will be relatively the same top to bottom. Also, the rising warmer water will bring with it algae and other debris from the bottom of the lake. Creating light debris throughout.
.
It usually takes the lake about 3 weeks to re-stabilize after it turns. In the meantime, trolling is the best method to catch fish as they are scattered throughout the whole water column.
.
With this in mind, be sure to clear your lines often to keep the algae and other debris from popping your lines from your downrigger clips. See our video in our Ask An Angler unit in our GSO Fishing Facebook Group for more information on how to clear your lines. -Andy Cochran
.
*Photo of the surface water in Iola Basin at Blue Mesa Reservoir. Taken in late August 2020.